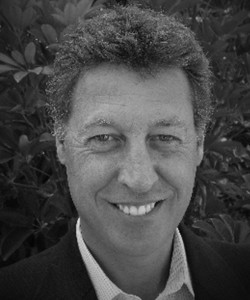 A chemical engineer, John is Director of Renaissance Energy Australia.
John's pre-consulting professional experience includes more than 20 years in operational and management roles in petrochemical and manufacturing companies, including Orica, Qenos (ExxonMobil/Orica joint venture) and CSR. John has also spent 2 years in Botswana, Africa working on solar energy applied research and development projects.
John is current National President of the Australian Institute of Energy (AIE), and Chairman of the AIE Sydney branch. The AIE is the premier association for professionals in the energy industry in Australia.
John also serves on the Executive Committee of the University of Sydney Chemical & Biomolecular Engineering Foundation, is an Energy Committee member of the Warren Centre for Advanced Engineering, has Chartered Chemical Engineer and Chartered Scientist status with the Institution of Chemical Engineers (IChemE), and is a member of the International Association for Energy Economics (IAEE).
Through his honorary work with the AIE and other professional associations, John has developed extensive contacts in and knowledge of the energy industry throughout Australia and internationally.